Making it to the Bar
Our former Treasurer, the Rt Hon Lord Neuberger of Abbotsbury, wrote in the introduction to the 2007 Bar Council report on access to the profession: 'The Bar can only flourish and retain public confidence if it is a diverse and inclusive profession'.
This is still very much at the heart of our philosophy at Lincoln's Inn. We are grateful to the Social Mobility Sub-Committee of the Bar Representation Committee to have initiated this collection of testimonials.
Non-conventional Success Stories
"I am registered blind and was the first in my family to go to University." - District Judge on the Midland Circuit sitting in Derby and Coventry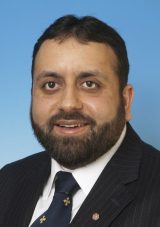 District Judge Afzal OBE
I am registered blind and was the first in my family to go to University. I therefore come from a non-traditional background for a career at the Bar and for appointment as a judge.
I was married whilst at University and now have five beautiful daughters.
I undertook the Bar Course without formal assistance from a Support Worker as the view at the time was that such a course did not qualify for such assistance to be provided. Thankfully this has now changed.
I secured and undertook pupillage at New Walk Chambers in Leicester and practised there until 2010 in crime (AG's List), civil, family and immigration. I was their Pupillage Coordinator and a Pupil Supervisor.
In 2010, I joined No 5 Chambers and practised in, almost exclusively, family law.
I have had an extensive professional regulatory practice. I have been a Legal Assessor to two healthcare regulators. I have been a Legal Adviser to a further professions regulator. I have also been appointed as a Legally Qualified Chair for two healthcare regulators. These were prestigious and important positions which were not generally held by someone of my age and background.
In terms of judicial appointments, in 2010 at the age of 33, I was appointed as a Deputy District Judge. In 2015, I was appointed as a Recorder (Family). I was appointed as a full time District Judge in 2017. I believe that I am the only blind District Judge out of a handful of blind judges in any event.
I have served on the Bar Council Young Barristers, Equality/Diversity, and Professional Practice Committees. I have also served on the Advocacy Training Council from 2007 to 2016. I have been a member of the Lincoln's Inn Bar Representation Committee since 2002 and am currently involved with initiatives dealing with social mobility. I am a senior advocacy tutor (Course Director level).
I won the BBC Asia Award in 1999 in recognition of being Called to the Bar as a blind barrister. I won the Society of Asian Lawyers community Lawyer of the Year in 2007. I was made an Officer of the Order of the British Empire in 2008 and was made an Honorary Doctor of Staffordshire University in 2010. I served as Junior to the Midland Circuit in 2011.
I joined the barrister profession at a time when there were about a handful of blind barristers, sadly that remains the position. I am now a member of the full time judiciary and hope to continue to fulfil my own career aspirations whilst continuing to inspire others. I am of the strong view that a career at the Bar is open to anyone regardless of background if they are talented, determined, and committed.
"I left school at 16 with limited qualifications and immediately began working in a local factory." - Criminal Barrister at Mansfield Chambers in London
Mark McDonald
I am the only child of a single parent and grew up in a tower block with a mother who due to her disability spent her life on benefits. Growing up, I knew no one who had been to university, indeed, knew no one who stayed on at school to do their A-levels. I lived on an estate, which was the largest red-light district in the City and was crime ridden. Indeed, all of my friends from my early days sadly landed up in prison.
I left school at 16 with limited qualifications and immediately began working in a local factory. I spent a year working as a sheet metal worker before getting a job in a hospital as a porter. I spent a number of years working as a porter and then later moving to Casualty and then the Operating Theatre.
I went on to train as an Operating Department Assistant and worked in many of the major hospitals in central London. It was there, when I was 25, that I took two A-levels at night school over one year at the Working Men's College in Camden. I was able to get a place at my local polytechnic to study Law. I worked full time in the operating theatre all the way up to pupillage.
I was fortunate to get a bursary from Lincoln's Inn which covered the Bar Course fees. I had two interviews for pupillage: one first six and one second six. I got both pupillages. That was 20 years ago. I am now a successful criminal defence barrister, have a good practice, and hope soon to apply for Silk.
"I was advised not to apply to Oxford as I was (a) not clever enough and (b) certainly not posh enough." - Commercial Barrister at Essex Court Chambers in London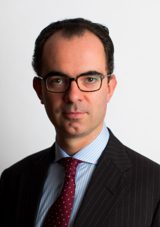 David Scorey QC
Superficially, I fit the stereotype of a barrister: male, white, and Oxford-educated. However, if one digs a little deeper, stereotypes at the other end of the social spectrum emerge. I was brought up by a single parent, struggling to raise a family whilst working as a teacher in Manchester. I attended the local comprehensive which, due to its academic prowess, closed down when I was 16. I then attended the local sixth form where I was advised not to apply to Oxford as I was (a) not clever enough and (b) certainly not posh enough. In light of that encouragement, I adjusted my expectations and applied … to Oxford!
I was lucky enough to be offered a place at St John's College, Oxford. Oxbridge (like all UK universities) and the Bar share one important thing in common: they both operate upon merit. This is often not appreciated by those on the outside, looking in. In my experience, the real barriers to entry to Oxbridge and the Bar are misconceptions and ignorance: one does not need connections or a private education; instead, one needs determination, graft, and hard work.
Lincoln's Inn similarly looks beyond background and regional accents and seeks out merit. Thanks to the generosity of the Inn's scholarships, I was able to fund the cost of Bar School and obtained pupillage in 1997 at Essex Court Chambers, a commercial set. I have never left.
In many respects, the road to the Bar was an extension of the path that led from Manchester to Oxford: it required ability, application – and more late nights that I care to remember or admit. What it did not require was conforming to any social stereotype or speaking with long vowels!
The best advice I ever received was to work hard and 'be myself.' In my experience, the Bar is a true meritocracy. If one has intellectual ability, a capacity for hard work and boundless determination, one will succeed at the Bar.
These are just a few of the stories of barristers from non-conventional backgrounds. More unconventional Bar stories can be downloaded from this page. We hope you find them an inspiration.
Do you have a story to tell? Or would you like to mentor students from a non-conventional background? Get in touch with the Inn's Bar Representation Committee.