Digitised Records
Registers of Admissions (1420-1973)
These published registers record the names of members admitted to the Inn. From the late sixteenth century a place or county of origin is usually recorded, from the early seventeenth century the father's name, and from the beginning of the nineteenth century their age on admission is also noted.
The volumes are indexed, but the index for Volume 1 is included in the index for Volume 2. Volume 2 also includes the earliest Chapel Registers: christenings (1716-1806), marriages (1695-1754), and burials (1695-1852), which are also indexed. Volume 4 includes later Chapel registers, however there is no record of christenings between 1806-1905, marriages between 1754-1910, and burials were discontinued after 1852.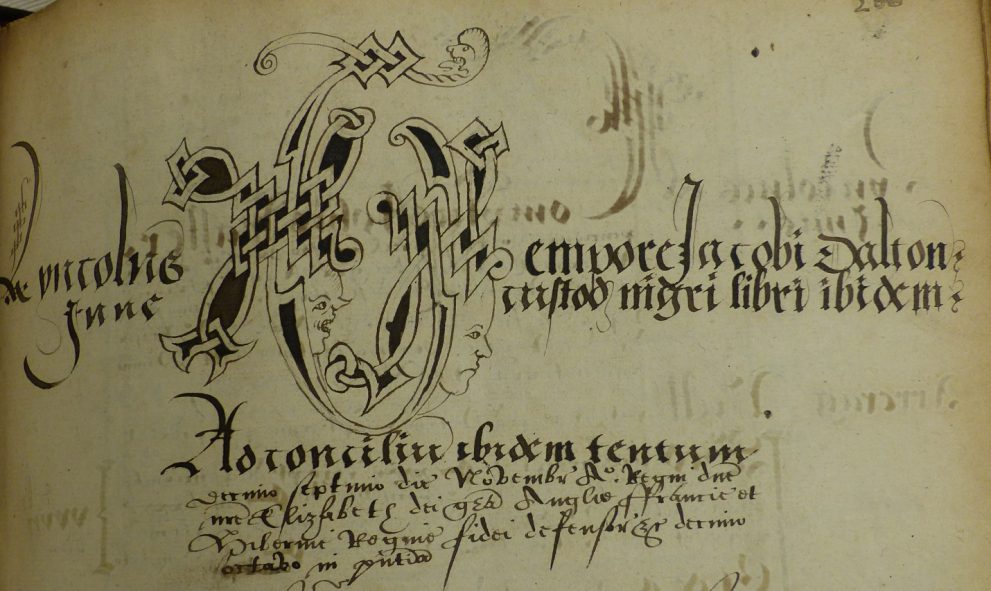 Black Books (1422-1965)
These published volumes record the minutes of Council, the Inn's governing body of benchers. The Black Books include all calls to the Bar and are indexed. The minutes cover a range of subjects relating to the governance of the Inn, including legal education, accounts, the Inn's estate, relationship with other institutions, petitions, calls to the bench, and appointment of benchers to key roles within Council (Master of the Walks, Keeper of the Black Books, Dean of the Chapel, Master of the Library, and Treasurer). These positions still exist today, although the roles of Keeper of the Black Books and Dean of the Chapel have been combined.
Each volume also has a descriptive introduction on various aspects of the history of the Inn.