Tours of Lincoln's Inn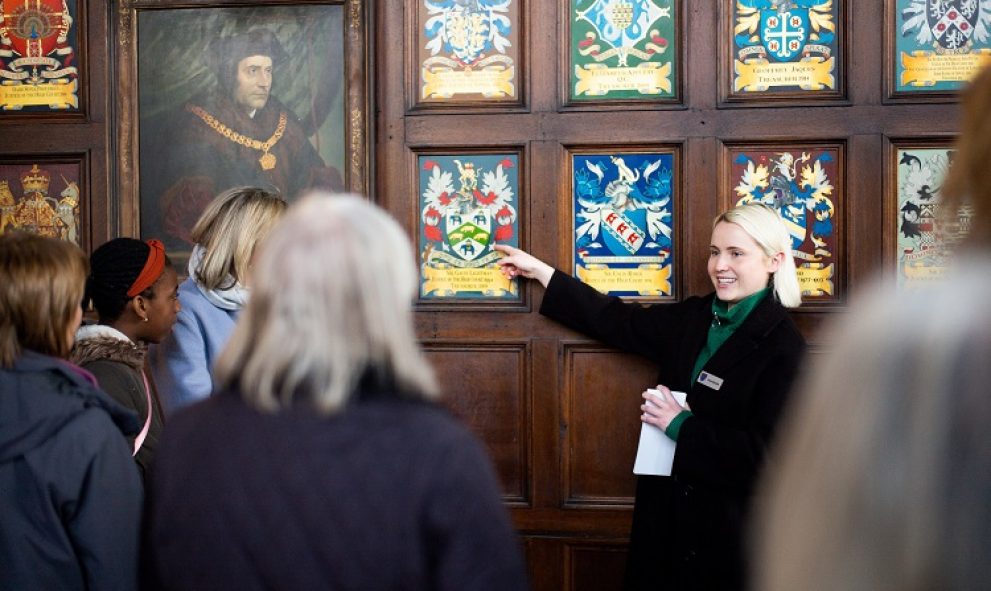 We are pleased to offer tours of the Inn to groups of 10 – 32 people. We are unfortunately unable to offer personal or individual tours at present.
Your tour of the Inn will be led by a member of the Inn's staff and will last around 90 minutes.  Our estate comprises buildings from all 600 years of the Inn's history, from late mediaeval to building work completed in 2019.  Your guide will explain how this architectural legacy reflects both the continuity of the Inn's purpose and the changing nature of life at the Bar.
Starting at the late-mediaeval Old Hall, your tour will take in the Chapel (whose foundation stone was laid by the poet John Donne), a late 17th century London square, a palatial 18th century set of chambers and the Great Hall complex opened by Queen Victoria in 1845.
Your tour will give you access to interior spaces usually only available to members of the Inn. Highlights include*:
the setting for the opening of Charles Dickens' Bleak House,
the Chapel interior with its fine 17th century layout and stained glass
the magnificent Great Hall with a fresco by G.F. Watts
an art collection which includes works by William Hogarth, Sir Joshua Reynolds, Sir Thomas Lawrence, Mary Beale and John Singer Sargent.
*Please note that we are unable to guarantee access to all the above spaces.
The Chapel, Great Hall and Library are at first floor level and the tour involves quite a few steps and stairs.  If members of your group have impaired mobility please call us to discuss when you make the booking, so that we can tailor the tour route to include lift access.
The cost is £15 per person.
Bookings for tours will be accepted from early June 2022. Please use the form below to send an enquiry. Alternatively you can email our team at tours@lincolnsinn.org.uk.
Prospective students wishing to look around the Inn should contact our Outreach team to arrange a student tour.