Who We Are
The principal activities of Lincoln's Inn are the provision of educational activities for students and continuing education for barristers; the provision of scholarships to students; the maintenance and development of the Inn's estate of some 11 acres, including its historic and other buildings which comprise both collegiate buildings and other premises let as barristers' chambers, professional offices and residential accommodation; support for the Bar; the provision of a first class law library; the maintenance of its Chapel as a place of worship; and collegiate activities for its members.
Officers of the Inn
The Treasurer is the annually elected Head of Lincoln's Inn.
There are also the Master of the Library, the Keeper of the Black Books and Dean of the Chapel, and the Master of the Walks.
The Under Treasurer as Chief Executive of the Inn is responsible for all facets of the Inn's organisation and operation.
Under Treasurer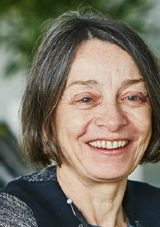 Anne Sharp CBE
Anne Sharp is the Under Treasurer (Chief Executive) of Lincoln's Inn, which she joined in January 2019 from the Advisory, Conciliation and Arbitration Service (Acas), where she was CEO.
Anne's earlier career in the Civil Service involved regulatory, policy, leadership and strategy experience across a wide range of topics and sectors. From 2009 to February 2013 Anne reported to the Lord Chief Justice as CEO of the Judicial Office, supporting judges and magistrates around the country.
Anne was awarded a CBE in the 2017 New Year's Honours for services to workplace relations.