Wellbeing
Psychological wellbeing is rarely spoken about within the Bar, but has been particularly important given the challenges facing the profession during the Covid-19 pandemic. The below assistance programmes have been designed to help members find sources of information and support, should they need it. The Inn's Social and Wellbeing Group also organise regular wellbeing events for members and all are welcome to join these activities.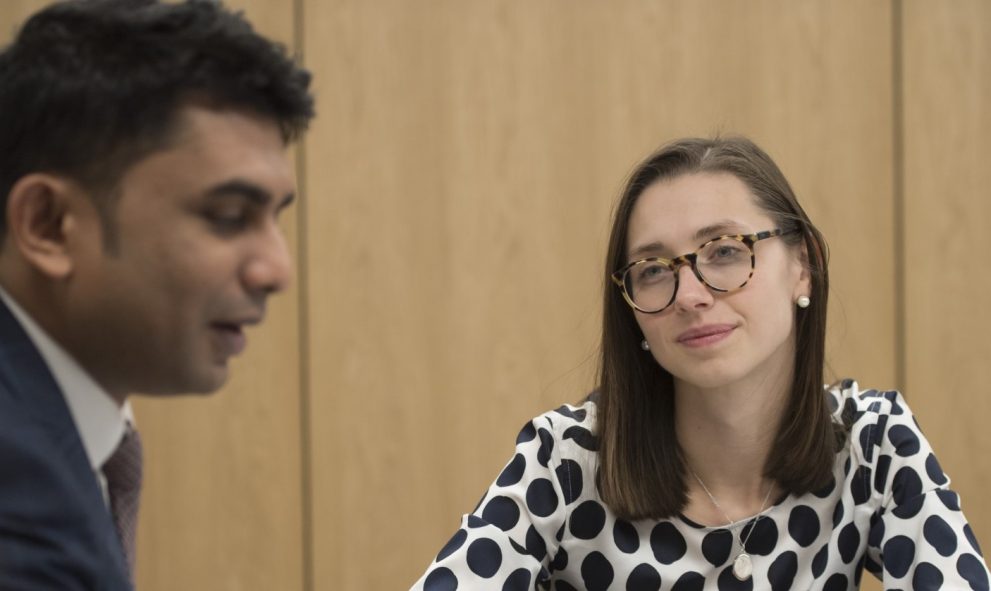 Bar Council Wellbeing
The Bar Council are seeking to address and support the challenges facing the profession. You can access support by visiting the Bar Council's Wellbeing page. This is supported by the Inns, the Bar Standards Board and Bar Council plus other legal workplaces and is there to assist all within law with their mental health and wellbeing. There is advice and information on helplines which can help you if you require additional support and advice during these times.
Wellbeing at the Self-employed Bar
Are you feeling stressed or overwhelmed? The pressures of life at the self-employed Bar can be challenging. If you are looking for support, the Assistance Programme can offer confidential help. The Bar Council, Institute of Barristers' Clerks ('IBC') and the Legal Practice Managers' Association ('LPMA') provide an Assistance Programme to all self-employed barristers with a practising certificate as well as members of the IBC and LPMA. BMIF kindly fund use of this Service by self-employed barristers.
LawCare
LawCare is a registered charity, completely independent of the legal professional bodies. They are funded by contributions from legal professional bodies and donations from individuals and legal practices. They are there to listen and offer emotional support to those working within the legal community. They can also signpost you to other support agencies. LawCare runs a peer supporters programme offering one-to-one support. They have around 100 peer supporters, all volunteers who have first-hand experience of working in the law and may have been through difficult times themselves. They also offer support, encouragement and mentoring on a range of different issues such as alcohol addiction, stress and anxiety. LawCare can also provide useful information, resources and factsheets.
Pre-Pupillage Wellbeing Assistance Programme
The four Inns of Court have jointly launched a free and confidential Wellbeing Assistance Programme for our members who have completed the Bar course within the last five years and are seeking pupillage. It is aimed at helping you to deal with personal and professional problems that could be affecting your home life or work life, health and wellbeing.
Eligibility
The Assistance Programme is designed for members of the Inn who have completed the BPTC/Bar Course within the last five years, whether or not you have been Called to the Bar, and before you have started pupillage.
If you are currently undertaking the BPTC/Bar Course, you will have access to wellbeing support services through your course providers and it is recommended that you approach these services in the first instance. If there are exceptional circumstances where you are unable or unwilling to access your student services, please contact Clara Shepherd (Member Engagement Manger).
Pupils and members of the self-employed Bar will have access to the Wellbeing at the Bar Assistance Programme. Members of the Employed Bar will be covered by your own employers' Employee Assistance Programmes (EAPs).
Support
The Assistance Programme is provided by Health Assured and is intended for those in immediate need. The following services can be accessed as and when support is needed:
Online health and wellbeing resources, including webinars, mini-health checks and four-week self-help programmes covering topics such as sleep, smoking cessation, hydration and healthy eating.
A comprehensive telephone support helpline, available 24 hours a day, 7 days a week, 365 days a year to provide support on a wide range of issues, including counselling and emotional support; family issues; bereavement; stress related conditions; and money management and debt support.
Structured counselling (where possible), including face-to-face, telephone and online video counselling. In circumstances where structured counselling is recommended by Health Assured telephone helpline advisors, it is available through Health Assured as short-term, solution-focused structured therapy. Unfortunately, there are some limits we have had to place on the amount of counselling available. You may wish to see your GP, particularly if you may need ongoing counselling support.
How to apply
To access support, please contact Clara Shepherd (Member Engagement Manager). You will be asked to provide the Inn with some basic information so that we can identify you from our records and verify your eligibility to use the service. If you are eligible for the scheme, you will be provided with a telephone number and access details via email.
Please note, the Assistance Programme is entirely confidential. The Inn does not require any information about why eligible members would like to access the service.
Confidentiality
The Assistance Programme is entirely confidential. The Inn does not require any information about why eligible members would like to access the service. You will be asked to identify yourself to the Inn to verify your eligibility to access to the telephone services provided by the Assistance Programme. Any data collected in order to authorise telephone support access will be retained for twelve months for usage reporting purposes and in accordance with the Inn's Privacy Policy.
The Inns will have no access to information you share with Health Assured. The Inns will only receive anonymised data on the number of members that have used the Assistance Programme and how it has been used to enable us to evaluate, report, cross-bill and plan for future usage. However, in order to provide the support services, Health Assured will collect personal data such as name, address, date of birth and in the case of structured counselling, GP contact details. All Personal Data is stored securely and will not be shared with the Inns or the regulator.