Junior Members' Committee
In 2017, the Junior Members' Association served both students and junior members. In 2018, a separate association for student members has been created (Lincoln's Inn Students' Association). Therefore, the Junior Members' Committee now focuses solely on representing all members below 7 years' call.
The Junior Members Committee is now a sub-committee of the Bar Representation Committee. We are organising a range of events for you, as well as representing your views through the Bar Representation Committee. We are also working with the Inn's Student Association and the Inter-Inn Young Bar Working Group to continue creating events that are tailored to your needs and interests.
To stay up-to-date with our events please follow our Facebook page or check the 'What's On' section.
Who We Are
The Junior Members' Committee is co-chaired by Ben Hamer and Hazel Jackson. Members are: Genevieve King, Ravi Jackson, Max Myers and Harriet Wakeman.
Ben Hamer - Chair
Ben Hamer (Tenant at 5RB Chambers).
Ben initiated the Inter-Inn Young Bar Working Group, which represents each of the Inns' junior barristers.
Hazel Jackson - Chair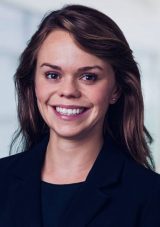 Hazel Jackson (Pupil at Brick Court Chambers)
Genevieve King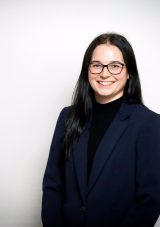 Genevieve King (Pupil at the Government Legal Department)
Ravi Jackson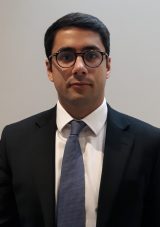 Ravi Jackson (Pupil at 3 Verulum Buildings)
Max Myers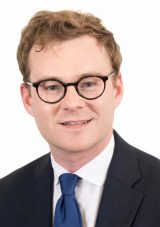 Max Myers (Tenant at Selborne Chambers)
Harriet Wakeman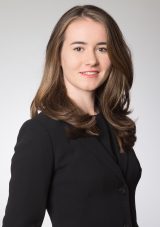 Harriet Wakeman (Tenant at Temple Garden Chambers)
What we do
1.1.       The first termly junior members drinks took place on 19 December 2018 and the next is booked for 25 July 2019.
1.2.       The JMC set up a football team for Lincoln's Inn. Two fixtures against Gray's Inn have already been played and another is planned. While the team is open to all, so far (February 2019) only men have signed up. This is one of the reasons that the JMC is looking into starting similar schemes for tennis, netball and rounders. Maxwell Myers is taking the lead on tennis. Genevieve King is taking the lead on netball and rounders. A rounders game agains Gray's Inn took place in June 2019.
1.3.       The JMC has organising an event for pupils, entitled 'The Second Six and Beyond' which took place at 33 Chancery Lane on 7 March 2019; another event is planned for October 2019
1.4.       The JMC is organising a dinner for junior members in the summer in the Great Hall. The date for this is 12 July 2019; and
1.5.       The representatives of junior members groups from the four Inns met on 15 January 2019 at 33 Chancery Lane for the first Inter-Inn Young Bar Working Group meeting. The Working Group is organising quarterly inter-Inn drinks for junior members with the venue rotating between the Inns. The next Inter-Inn drink will take place on 19 July at Middle Temple. The WG has agreed to work to set up further sports teams and is looking into an inter-Inn sports day.
Terms of Reference
Purpose:
to represent and promote the interests of the junior members of Hall (being those of 7 years' call and below); to organise social and educational events for the junior members of Hall and to work and collaborate with the Education Department of the Inn and the Lincoln's Inn Students Association.