Junior Members' Committee
The Junior Members' Committee, a sub-Committee of the Bar Representation Committee, represents all members of Hall at the Inn 7 years' Call and below.
The purpose of the group is to represent and promote the interests of the junior members of Hall (being those of 7 years' call and below); to organise social and educational events for the junior members of Hall and to work and collaborate with the Membership & Education Department of the Inn, the Lincoln's Inn Students Association and the Inter-Inn Young Bar Working Group.
To stay up-to-date with their events and initatives please follow the Facebook page or check the 'What's On' section of the Inn's website for up to date upcoming event information.
Who We Are
The Junior Members' Committee is co-chaired by Ben Hamer and Hazel Jackson. The current members are: Rebecca Costello, Adam Kayani, Genevieve King, Max Myers, Rifat Rahman and Imogen Sadler.
Ben Hamer - Chair
Ben Hamer (Tenant at 5RB Chambers).
Ben initiated the Inter-Inn Young Bar Working Group, which represents each of the Inns' junior barristers.
Hazel Jackson - Chair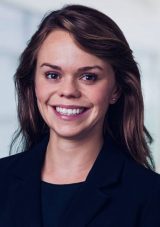 Hazel Jackson (Tenant at Henderson Chambers)
Rebecca Costello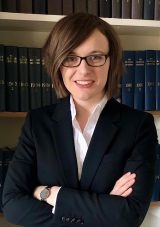 Rebecca Costello (Pupil at Atlantic Chambers, Liverpool)
Adam Kayani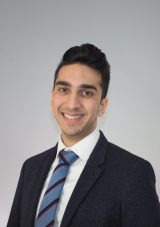 Adam Kayani (Pupil at Harcourt Chambers)
Genevieve King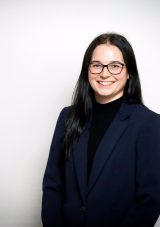 Genevieve King (Government Legal Department)
Max Myers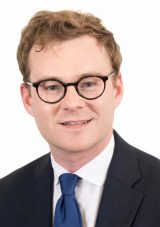 Max Myers (Tenant at Selborne Chambers)
Imogen Sadler
Imogen Sadler (Government Legal Department)
Rifat Rahman
Rifat Rahman (Corporate and Commercial Law Associate at Mahbub & Company)
Regular events and intiatives
Termly social gatherings for Junior members in the MCR Restaurant & Bar.
A football team for Lincoln's Inn. While the team is open to all, so far only men have signed up. The JMC is looking into starting similar schemes for tennis, netball and rounders.
Career and professional development events for junior members.
An annual summer dinner and winter event for junior members at the Inn.
Collaboration with the Inter-Inn Young Bar Working Group. The Working Group organises quarterly inter-Inn drinks for junior members with the venue rotating between the Inns. This group has agreed to work to set up further sports teams and is looking into an inter-Inn sports day.